We Offer Professional Tree Risk Assessments
Trees are a vital part of our everyday lives and have been since the beginning of time. They require maintenance to support our environment and when healthy, provide natural beauty in our communities. Trees can be either an asset or liability. At Green Meadows we offer professional tree risk assessments that uncovers any potential issues. A professional arborist can work with you to safely and efficiently remove your tree.
Our qualified Arborist will evaluate and assess your trees for either hazards or the proper maintenance required to ensure the health of your trees. We can make simple recommendations such as a crown reduction to reduce its hazard rating, and allow you to avoid the expense of a complete removal. All removals are done with minimal impact to your property, in a timely and professional manner.
The reasons why people remove trees are:
Simply-dangerous tree (wood root)
Encroaching on home (foundation, roof and other)
Invasive non-native trees that are poor contributors to the environment, aesthetics etc.
To build an addition, pool, landscape etc
To harvest wood for fuel, timber etc
The tree is a source of insect and disease and potential to infest neighbouring trees
Remember: To avoid these hazards which can cause trees to hurt people or damage property, we recommend preventative pruning and crown reduction to keep your trees growing strong for many years to come.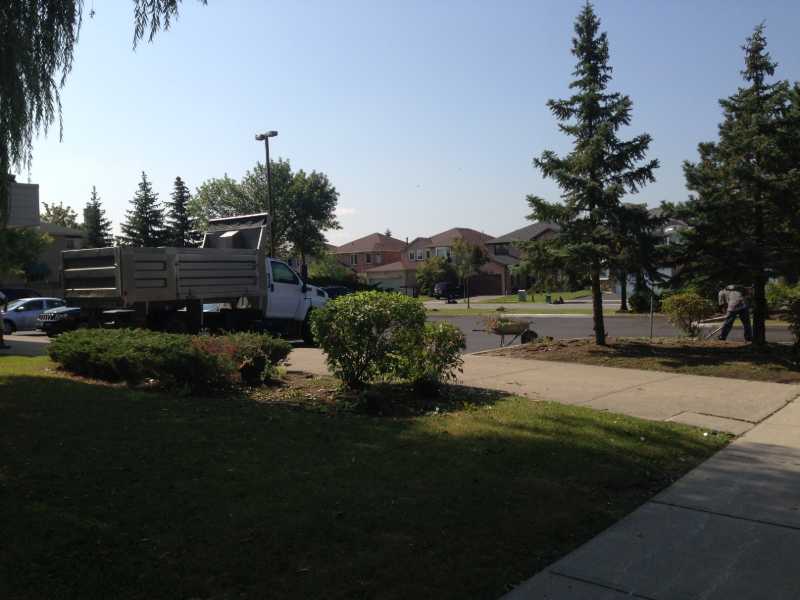 Our Arborist Will Evaluate and Assess Your Trees
Green Meadows Landscape Management provides tree service throughout Toronto and surrounding areas.
Call Us Now